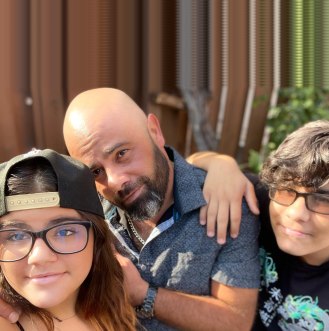 Brief info
JOE AGUIAR
President and Chief Operating Officer of the company, Joe Aguiar has worked in the Roofing Industry for over 20+ years, on the field and management related roles. Joe's experience is also complimented with Construction Engineering and Home Inspector Diplomas, which were achieved with Honours.
Joe believes that every customer deserves the best service because you work hard for your money and from his personal experiences, he has seen time and time again that you either pay a higher cost to get good service or for a lesser price, you tend to receive poor service much too often. Joe strives to help Customers feel confident, that Maxim will do an amazing job by detailing their process and answering any and all questions honestly. Joe continuously works to ensure that these fundamental practices, along side the best safety practices, are followed through on your roofing project from start to finish.
"Along with our quality workmanship, customer satisfaction, and efficient services, we also ensure fair market pricing on all our jobs and work with our customers to give them the best roof for their budget." - Joe Aguiar
From hard work and humble beginnings, Joe along side his Partner, Alexandre Lucas have worked relentlessly to develop a company that ingrains honesty, quality and professionalism in everything they do! By having a vision of putting their clients first and following through on Maxim's commitment, while providing honest advice and quality products, is how Maxim Roofing Ltd. keeps moving forward and growing.